GO LIGHT. GO RUGGED. GO FAR.
LIGHT
Weighing a mere 13kg, the Holoscene LRX is probably the lightest rugged ebike ever brought into production. It comes with carbon rims, a carbon belt drive and lightweight titanium components. Its short wheelbase gives you the ability to perform tight turns with agility. The Holoscene LRX is a lightning fast and nimble ride that won't break your back when bringing it back to your flat.
RUGGED
The frame encases electronics, wiring and power cells and provides a strong and weatherproof enclosure. Quality components, like the Gates Carbon Belt Drive, Carbon Rims, Disc Brakes and Chris King Headset were selected for their higher quality and durability. If you are looking for the ideal commuter that has the perfect combination of  durability, range and power, complemented by pure clean aesthetic lines, we would strongly suggest the LRX.
EXTENDED RANGE
The LRX from Boréal Bikes gives you the longest range ever seen on a light performance ebike. More than 120km of range. This exceeds the needs of most weekly commutes. With the LRX, you'll worry less and spend less time charging rather than riding. The LRX is not only the lightest rugged ebike in the world custom-built for you by some of the finest engineers, frame builders, powder coaters and bike mechanics in Germany, but one of the only ebikes available on the market that offers such a long range. Worldwide shipping is free, but you're most welcome to be part of its inception in Berlin.
Total weight: 11.5kg

Maximum range: 90km

Time needed for full charge: 45 min

Battery capacity: 36v 10.5Ah

Gear ratio: 60 – 22T

Handmade in Berlin lightweight 7 series Aluminium frame with ruggedized integrated enclosure encasing power cells, wiring and electronics and tapered head tube

Light and Rugged Cross Carbon with Disk Brake Mount 1 1/2″ Tapered

Premium lightweight Carbon Cyclocross 25mm width Rims

Chris King Inset 2 Tapered Headset

Gates CDX Carbon Belt Drive with slimmer profile, lighter weight and better debris shedding sprockets for maximum drive performance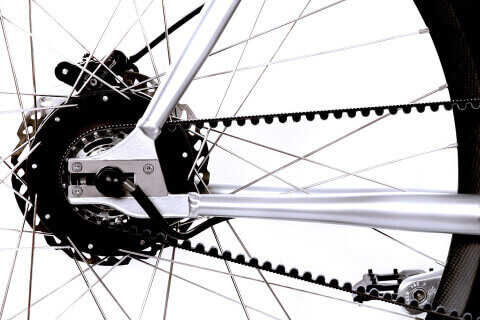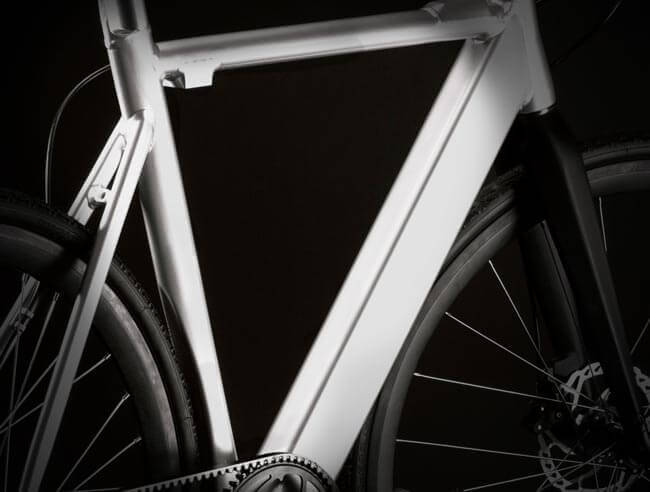 MINIMALIST DESIGN
The LRX is a result of a minimalist approach to design. We've encased the power cells and electronics into the frame eliminating the need for additional housing and wiring. Exposure to the elements is minimized, so is weight. As a result, we've made this ebike featherweight and more rugged and lowered the center of gravity for improved road handling. Your ebike gains in nimbleness, range and durability.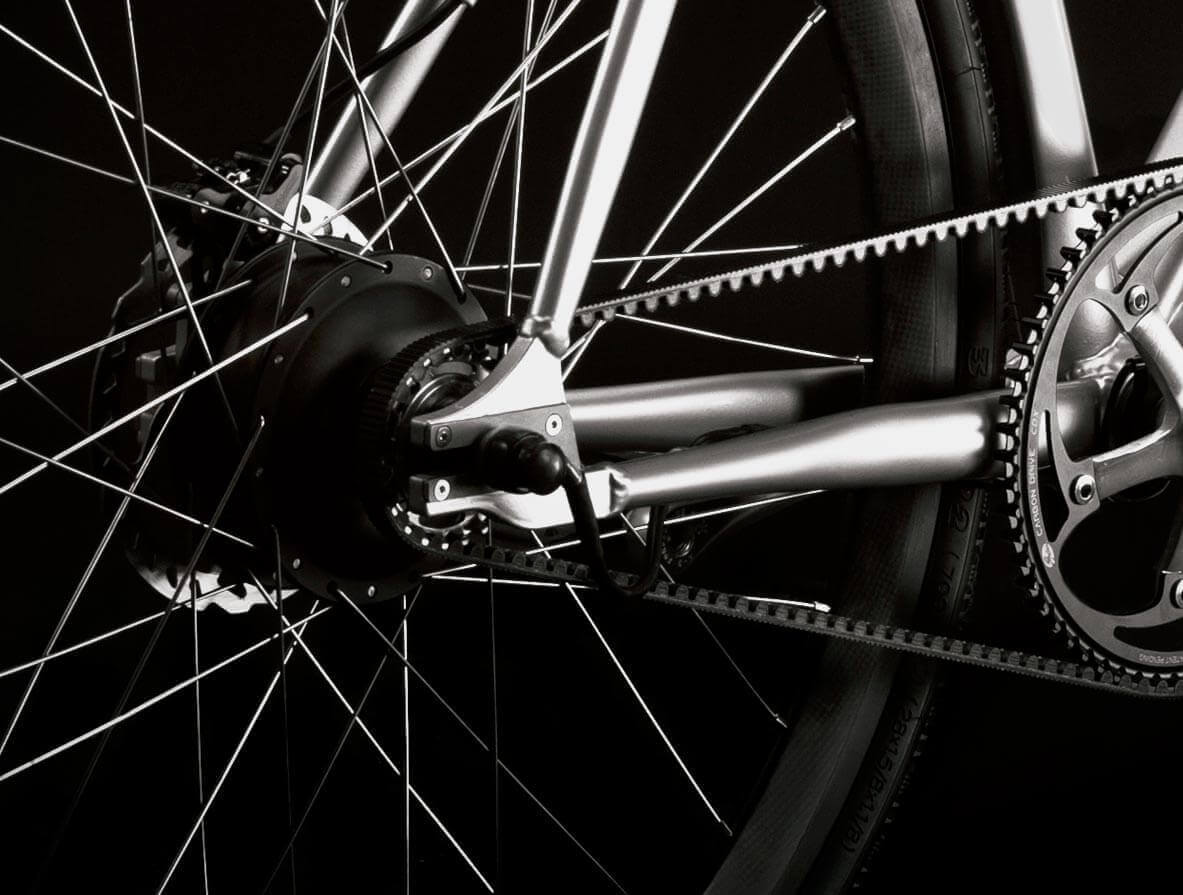 SMART POWER DRIVE
It's compact, smart and efficient. The geared brushless hub motor tops off your every stride with extra power, mirroring your riding style. The motor benefits from the LRX's lightweight by transfering  its power instantaneously towards your forward motion.  Travelling light has it advantages.  On your daily high speed commutes, you'll be riding simply for the sheer enjoyment.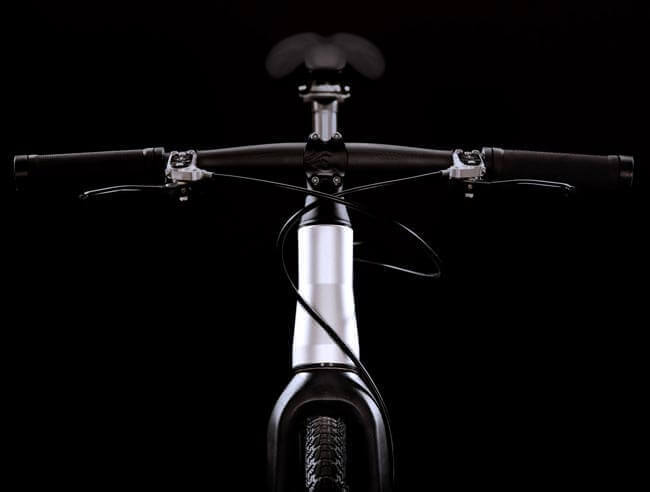 CLEAN & DISTRACTION-FREE COCKPIT
The cockpit is clean, minimal and display-free, while still being information rich.  Directions from the GPS navigation app  is communicated  by the award-winning smrtGRiPS via haptic notifications and audible cues. Highly intuitive, left turns and right turns are indicated by the left grip and right grip vibrating. Audible cues keep the rider informed without the need of a display, so you can keep your eyes on the road at all times.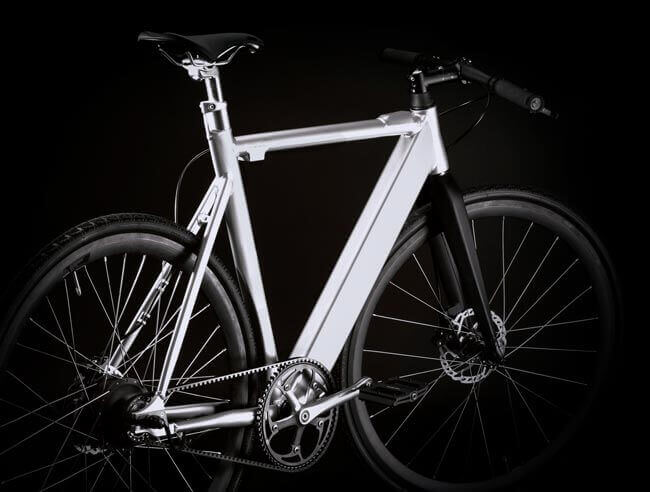 BEST IN CLASS COMPONENTS
Why compromise your safety and pleasure to ride by using lesser quality parts? Our featured components are best in class components sourced from Germany, Japan, Italy and the USA that are both lighter and stronger than the ones found on mass-produced ebikes. This ebike is built to measure in Berlin, Germany.