LIGHT
Lightning quick, the LR has speed written all over its genes. At only 14 kilos, nothing holds you back during your high speed morning commutes. Any die-hard cyclist will tell how reduced weight improves the way your ride performs. This bike also has some extra power packed in its frame, so you'll be cycling like a champ even on you bad day. The Holoscene is not only light, it's strong. It also makes bringing back your rugged speedster back to your flat so much easier.
RUGGED
Integrated into the frame power cells, wiring and electronics are not only protected from the elements buts provide this ebike amazing road and off-road manoeuvrability, thanks to very balanced weight distribution and a lower center of gravity. If you are looking for a rugged light ebike that will get you every day to point B reliably, regardless of the weather, you can definitely count on the Holoscene LR.
CUSTOM-BUILT
When you order the Holoscene LR from Boréal Bikes, you are not only getting the lightest rugged ebike in the world, you are getting an exclusive appointment with some of the finest engineers, frame builders, powder coaters and bike mechanics in Germany. Worldwide shipping is free, but you're most welcome to be part of its inception in Berlin.  Memories and custom built ride will last you a lifetime. Guaranteed.
Total weight: 14kg

Maximum range: 90km

Time needed for full charge: 90 min

Battery capacity: 36v 10.5Ah

Handmade in Berlin lightweight 7 series Aluminium frame with ruggedized integrated enclosure encasing power cells, wiring and electronics and tapered head tube

Light and Rugged Cross Carbon 1 1/2″ Tapered Fork with V-Brake Mount

H Son Plus EERO 22mm width Aluminium Rims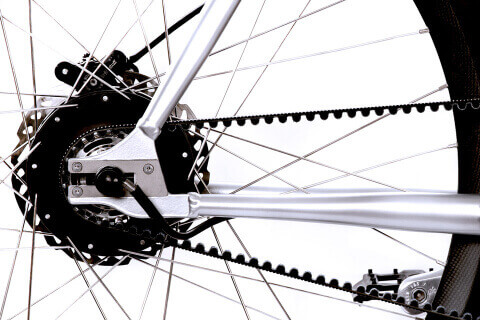 BEING STRONG AND NIMBLE HAS ITS BENEFITS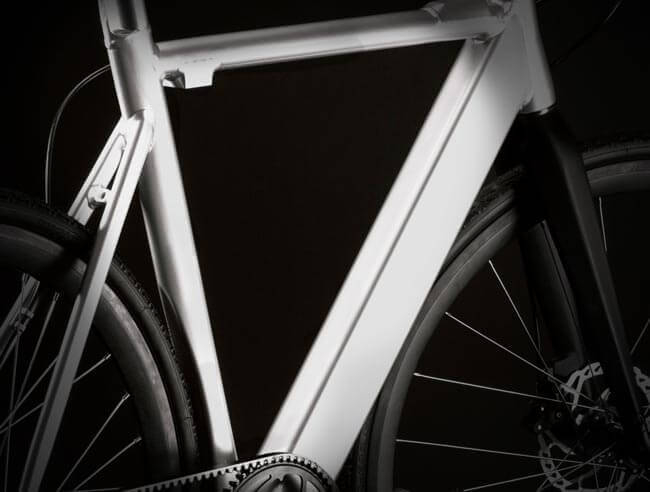 BALANCED AND THOUGHTFULLY DESIGNED
The Holoscene LR is an ebike that still looks like an bike, a beautiful one. We've encased the power cells and electronics into the frame eliminating the need for additional housing and wiring. Exposure to the elements is minimized, so is weight. As a result, we've made this ebike featherweight,  rugged and improved road handling by lowering the centre of gravity.  Your ebike gains in nimbleness, range and durability. Strong, nimble and beautiful.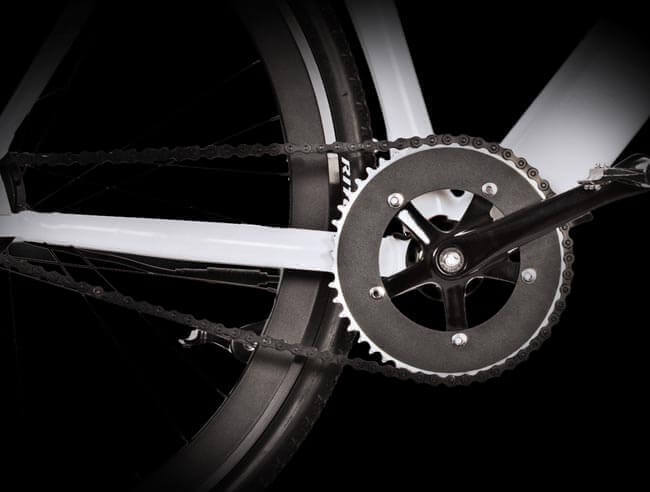 POWER AND EFFICIENCY
The smart electric drive tops off your every stride with extra power, mirroring your riding style. The highly efficient compact motor  delivers 350 watts of power* is light (2.2kg) and surprisingly powerful. Travelling light has it advantages.  On your daily high speed commutes, you'll be riding simply for the sheer enjoyment.
*Final power output  varies in accordance with country regulations. Models sold in Europe are 250w.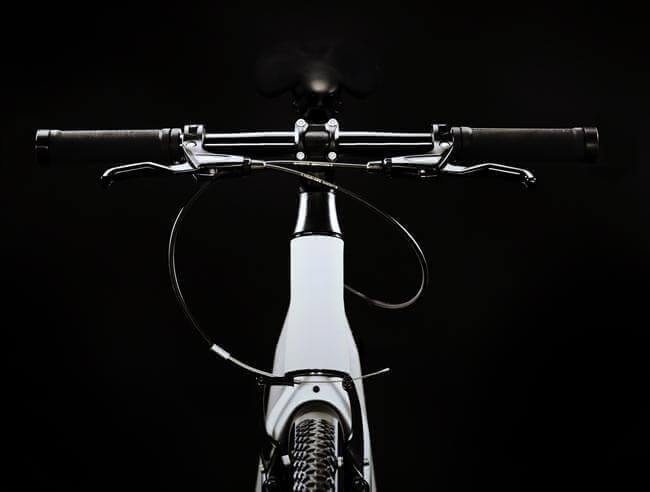 SMART VIBRATIONS
The cockpit is clean, minimal and display-free, while still being information rich.  Directions from the GPS navigation app  is communicated  by the award-winning smrtGRiPS via haptic notifications and audible cues. Highly intuitive, left turns and right turns are indicated by the left grip and right grip vibrating. Audible cues keep the rider informed without the need of a display, so you can keep your eyes on the road at all times.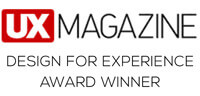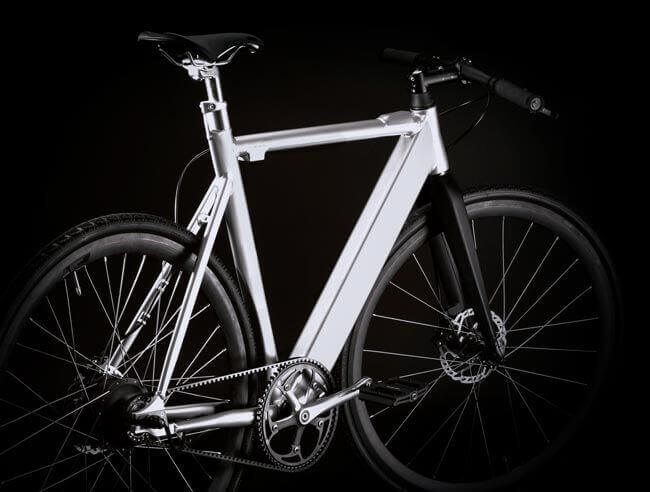 MADE IN GERMANY
We've been working for more than a year with our local experts and craftsmen. We've reunited the best of the best that Berlin has to offer. From the Powder Coating Experts to our Master Frame Builder involved in producing Holoscene, we have witness their true commitment and dedication to Excellence in Craftmanship